Technology in Simple Systems
Go IP Cloud-based Hosted PBX
Why buy a system! Go Virtual and reduce your cost up to 50%. Our IP Cloud-based Hosted PBX program has many advantages compared to traditional phone systems. Using dedicated internet, you can build an advanced or basic phone systems on-line. You can manage and control it virtually! IP Cloud-based PBX allows you to setup one office or 1000 offices through our online virtual system administrator.
Are you looking for all the basic phone system features without the expense and high cash investment in hardware? INC has it all from basic to enhanced –IVR/ Auto-attendant, linking multiple offices as extension, managing call flow, and control all offices with billing and services expense…
Click for more Cloud-based Hosted IP-PBX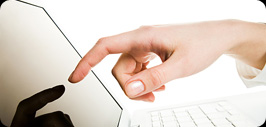 Building your Company's Voice Image is critical today on the first call you receive from a new client or even existing clients. Understanding the call process and representing the company with proper and professional greetings are essential with today's basic business practices.
IVR and auto-attendant system can help stabilize the call process, develop initial image, and perception of the company. Saving your customer and employees time by managing the call process.
Read More
PBX Computer Telephony Software Solutions
VoiceTalkBox offers several IP phone systems for small to large businesses. These offer the newest technology in computer telephony systems, services, and features. What is computer is Telephony? These systems are software drive on a computer or memory basic operating system.
It simply uses a computer or computer memory devices connecting to your local network (computer network in the office) to pass voice and phone services. It simply connects from Internet to the local router to IP phones on your desk. We offer over a 100 different IP VoIP phones capability with the system. Need a Call Center Solutions, We offer open source predictive dialer system and inbound database managed solutions. Read more click here.
DID/Telephone Numbers

We supply a full suite of Voip carrier services. Need a telephone number to market or use in your business application of environment. Need a local telephone every state or major city, we can do it and give you the system to manage it.

need help with shared tenant billing, need a hotels/motel billing solutions. INC offers an integrated billing platform as pre-paid or post paid for your retail businesses. With a simple on-line management and customer self-care web portals you can create a customized billing for product and services by the day, week or month services. We offer full merchant interfaces for credit card services.
Please check out more services below and thank you for the opportunity to be of service.

Reseller and Channel partners programs are available!
Read More