Building your Company's Voice Image
Building your Company's Voice Image is critical today to develop an image on the first call you receive from a new client and existing clients. Understand the call process and representing the company with proper and professional greetings are essential with today's basic business practices. IVR and auto-attendant system can help stabilize the call process and develop initial image and perception of the company. Saving your customer and employee time by offering IVR information with the company can be done effectively and automatically with pre-recorded responses.
Advertising and cross-marketing products and services when customers are "On Hold" can help increase sales, remind customer's specials, and promotes or just to help customer understand more about the company. Basic directions to location and store hours are helpful to retail stores and saving valuable personnel time and productivity. Have used voice or telephone number in your marketing programs? How do you track ads on the web or newspaper? Phone numbers are a valuable marketing and management tools. Having different telephone number to help define who, what, where it originated from.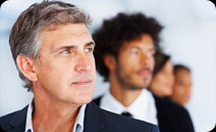 Test out sample IVRs and Attendants development solutions. 17027269700 INC supplies IP and Voip network services such DID - telephone numbers as well as network service for inbound and outbound phone service termination. Compare our pricing and save with great solutions! Sales@talk2inc.com.
Go Virtual and reduce your cost up to 50%.
Read More
Services
VoipTalkBox PBX
PBX4Wireless and MobileOfficeAutomation Solution
MobileUControl Cellular
Hosted Voip Solutions
Building your Company's Voice Image
Billing Services
Reseller and Channel Partner Program